Customizable Bingo Card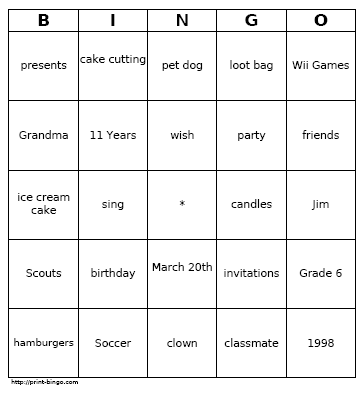 Customizing our template bingo designs is the quickest way to make unique bingo cards that are perfect for your event or class. We provide 10's of pre-made word lists for things like birthday parties, road-trips, ice-breakers and more. All you need to do is add or subtract the words to make the design your own! Or you can use the list as-is.
This sample bingo card image is a customized version of our birthday bingo template. Jim and his Grandma will be ecstatic to play this unique bingo game at his 11th birthday party.
Back to print-bingo.com samples.